Jesus' birth inspires artists every year and push them to innovate in the representation of the tale that isn't always historically accurate.
But lately, some Nativity scenes are shocking and provoking  ― depending on how you feel about the Christmas story which is depicted in bacon, zombies or shotgun shells.
Christian author Mark Oestreicher collects Nativity scenes and he posts his favorite weird Nativity scenes on his blog, WhyIsMarko.com. It's a yearly tradition, and his collect
ion has expanded to 70 strange Nativity scenes.
Some of the most relevant ones are:
Hipster nativity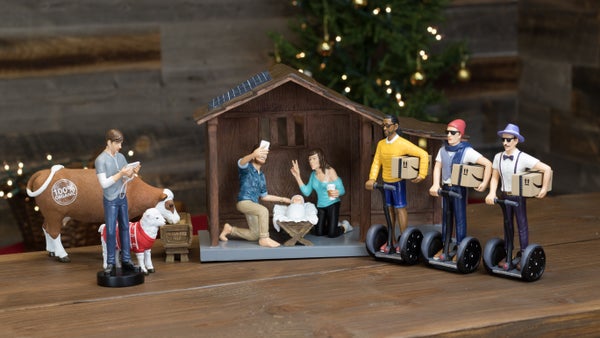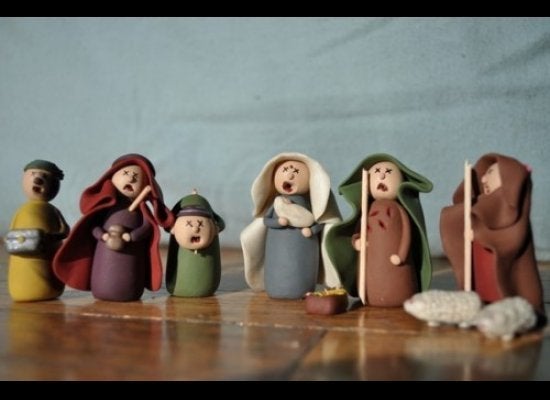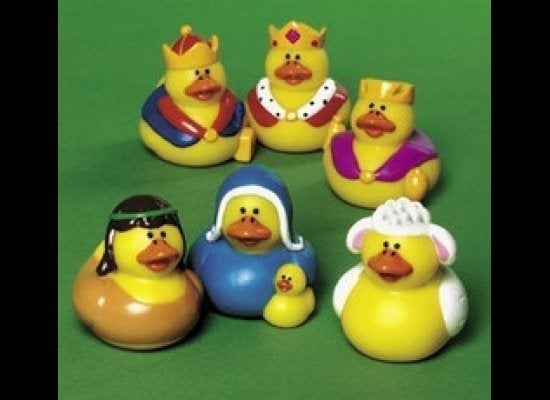 Courtesy of
WhyIsMarko.com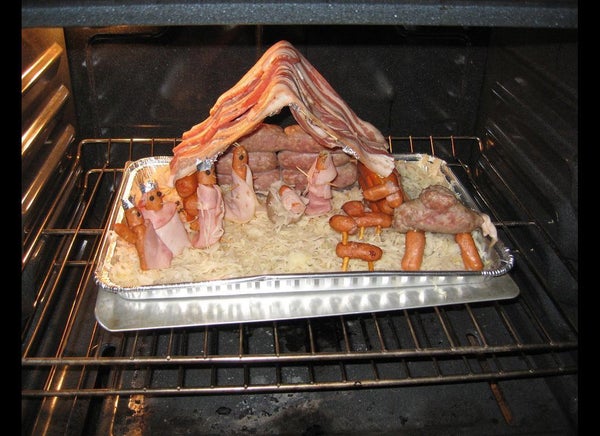 This picture of the birth of Jesus is very strange and it is able too feed peoples' stomachs and their souls at the same time.
Nativity Cupcakes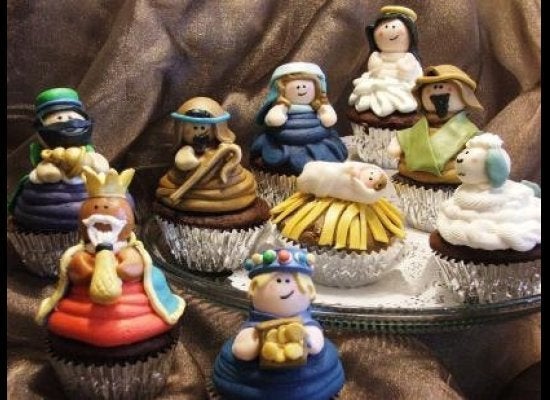 Are commercial products morally wrong? It depends on people's convictions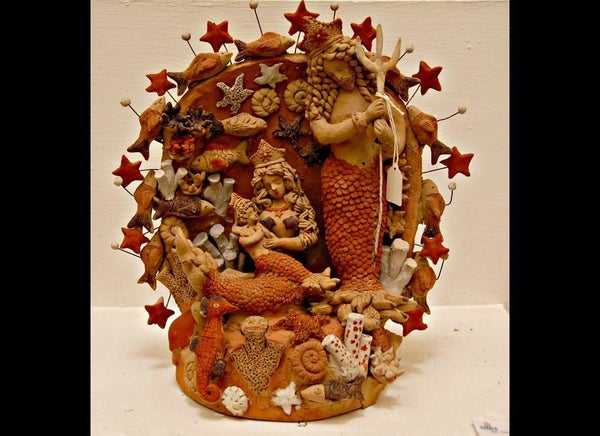 Was Bethlehem flooded when Jesus Crist was born?. Perhaps that is the reason why he is depicted as a mermaid
if you want to see more of these Nativity scenes you can have a look at  Weird Nativity scenes depict Jesus' birth with Hipsters, zombies and Bacon
Vocabulary:
Weird: strange
Accurate: exact
Adapted from the Huffington post's Weird Nativity scenes depict Jesus' birth with Hipsters, zombies and Bacon